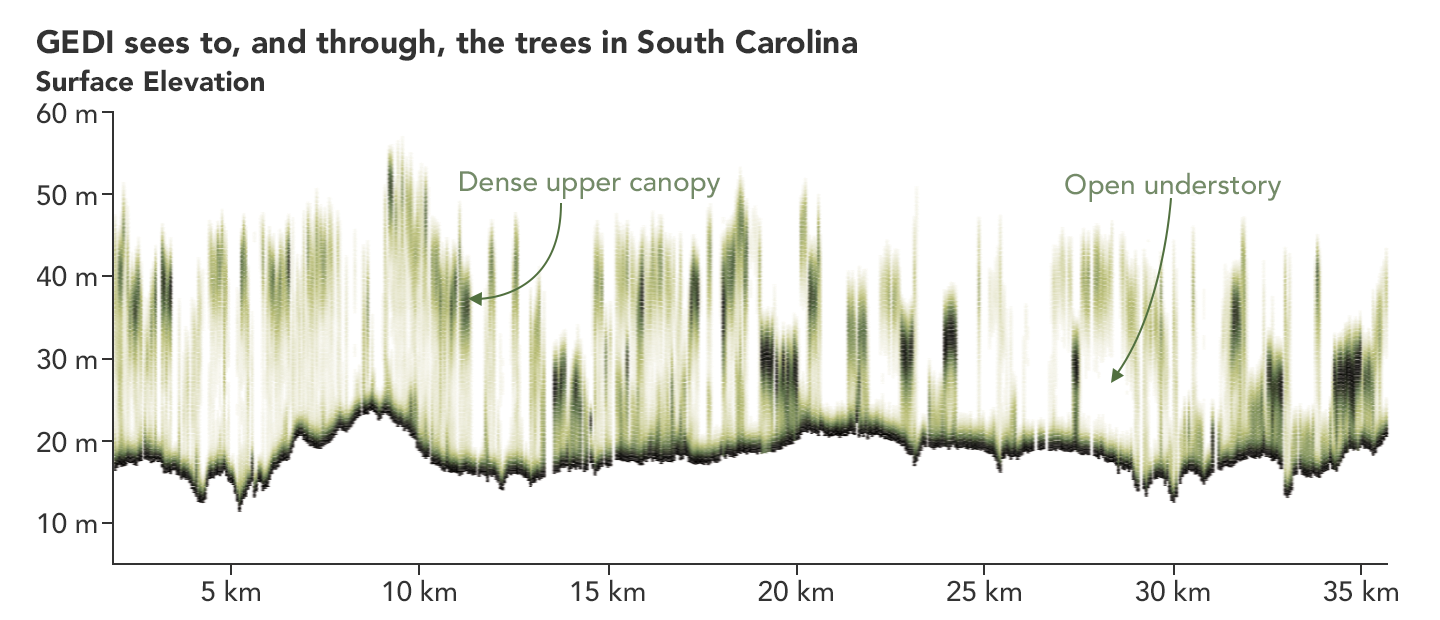 The NASA Global Ecosystem Dynamics Investigation (GEDI) lidar mission has begun the two year Science and Mission Operations phase following a successful launch and installation on the International Space Station. In an upcoming webinar, three members of the GEDI Science Team, Scott Goetz, Patrick Burns, and Patrick Jantz, will provide an overview of GEDI and how data are being (and will be) used for biodiversity applications.
GEDI Deputy PI Goetz will start by providing an overview of the mission as well as measurement capabilities.
Patrick Burns will follow, discussing a collaborative effort with the NASA Soundscapes to Landscapes (S2L) project. The main goal of this pre-launch study is to determine the utility of simulated GEDI lidar data for improving bird species distribution models in Sonoma County, CA.
Lastly, Patrick Jantz will discuss the development of a GEOBON Essential Biodiversity Variable (EBV) focused on quantifying vertical forest structure using GEDI. Jantz is working with collaborators in Colombia to develop a consistent and scalable workflow that uses GEDI measurements to provide high precision estimates of the extent and distribution of forest structural types, establishing baselines for subnational, national and international biodiversity targets and reporting requirements.
Listen in to the webinar (Thursday, May 30, 2019 11:00 AM – 12:00 PM PDT) to learn more!