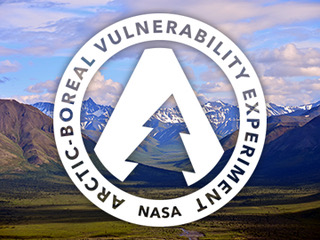 Lead
Scott Goetz
Keywords
Environmental change, climate change, resilience, ecosystem ecology, ecosystem dynamics, arctic, boreal
Arctic Boreal Vulnerability Experiment (ABoVE) is a large-scale NASA-led study of environmental change, including climate change, in Arctic & boreal regions and the implications for ecological systems and society. The overarching ABoVE science question is "How vulnerable or resilient are ecosystems and society to environmental change in the Arctic and boreal region of western North America?"  More information on ABoVE can be found here.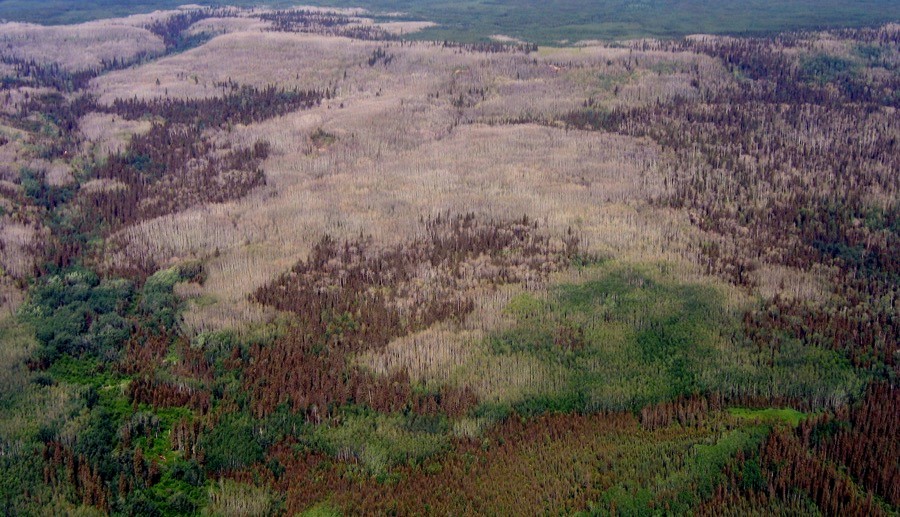 Lead
Scott Goetz
Keywords
Vulnerability, resilience, remote sensing, tree-ring studies, greening, browning, biome shift
This project's integration of remote sensing and tree-ring studies of vegetation will yield a comprehensive assessment of the impact of climatic and environmental change on tree and shrub growth across the taiga and tundra ecosystems of northwestern North America, provide insight into their vulnerability and resilience, and allow inferences to be made on how they are likely to be altered in the future. Tree and shrub growth in the Arctic is important because it regulates climate through a range of feedback mechanisms that are not only complex but also rapidly changing with climate warming.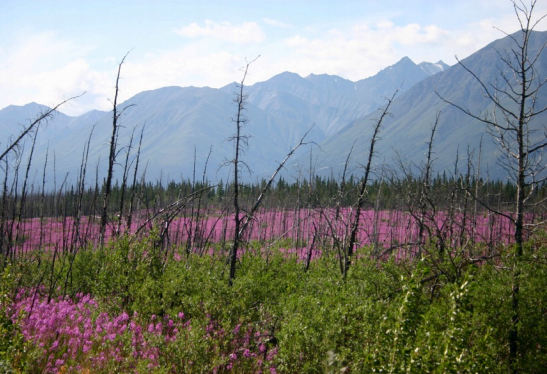 Lead
Scott Goetz
Keywords
Arctic tundra, boreal forest, remote sensing, climate change, modeling, vegetation, mapping, shrub, lichen
This project, part of the Arctic Boreal Vulnerability Experiment (ABoVE), is designed to assess the evidence for vegetation changes and transitions consistent with expectations of a biome shift resulting from changing climate in the high latitudes of North America. We are investigating the implications of such a shift on both flora and fauna, and exploring options for resource management adaptation to change.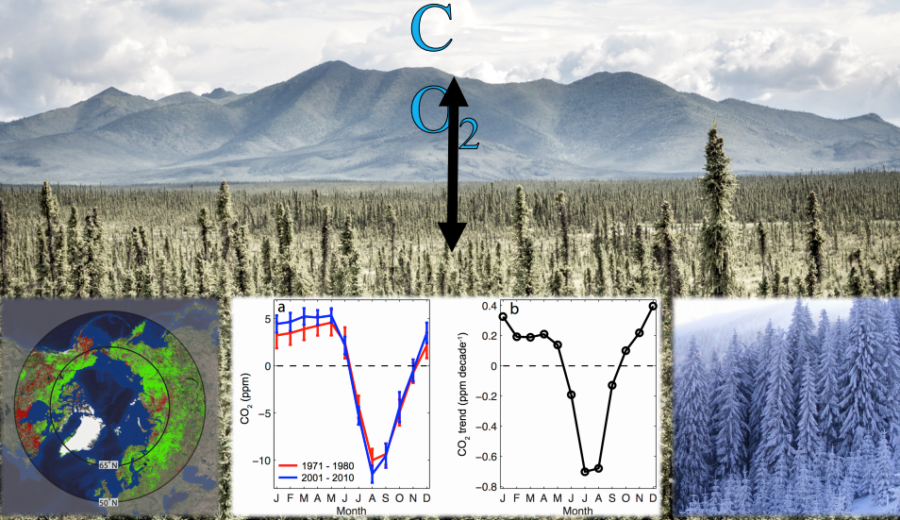 Lead
Scott Goetz
Keywords
CO2 flux, climate change, productivity, respiration, process model, boreal, arctic
During the last half century, the magnitude of seasonal variability in CO2 exchange has increased by 30-50% in high latitude environments, with two thirds of this change attributed to increased CO2 flux in boreal forest and arctic tundra. Mechanisms for this change have been identified but the relative contributions of each of these mechanisms are not well understood. Given that these increases in seasonal CO2 flux impact carbon cycling and climate feedback in boreal forest and tundra ecosystems, it is important to fully understand the underlying mechanisms.
Strategic Environmental Research and Development Program (SERDP)